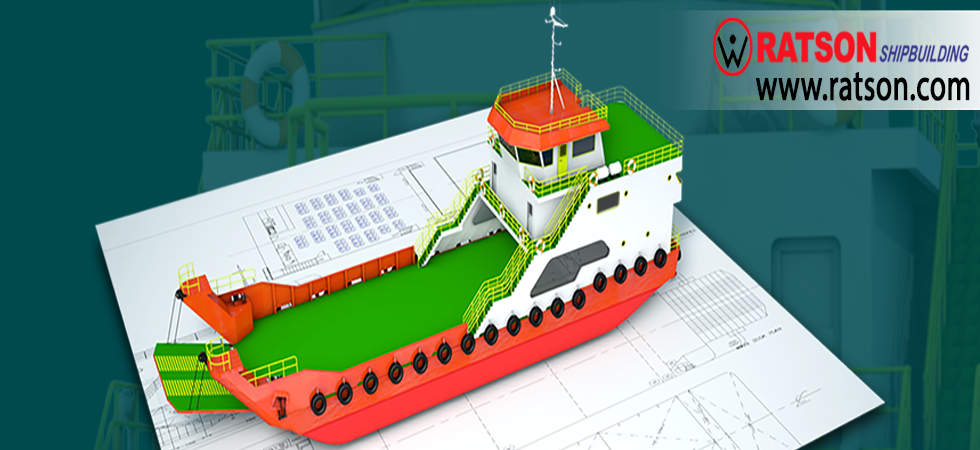 October 05, 2019
Naval Architect is a professional career responsible for ship design. There are many components includes in the ship design like general construction, lines plan, piping system, and many others. The main subject of a naval architect are hydrostatics, hydrodynamics, flotation and stability, structures, arrangements, as well as construction. The design for every vessel is also differ from one another based on the type of vessel that wants to be built. There are many types of vessels such as:
1.Passenger/ vehicle ferries.

2.Submarines and underwater vehicles.

3.Recreational craft – Yacht, power boat, cruise, etc.

4.Offshore vessel – AHTS, drilling platform, semi submersible, FPSOs, etc.

5.Merchant ship – Tanker, cargo vessel, cruise liner, bulk carrier, etc.

6.High speed craft – Hovercraft, hydrofoil craft, multi-hull ships, etc.

7.Workboats – Fishing vessel, tugs, pilot vessel, LCT, SPOB, rescue vessel, etc.

8.Warship – Aircraft carriers, amphibious ships, frigates, etc.
The naval architect's role is very important in the maritime world. They are responsible for the construction design which leads to the safety calculation, stability calculation, as well as efficiency of the vessel. The existence of a naval architect making sea transportation become possible. The bigger the vessel the more complex the structure will be. Furthermore, there are several products that need to have a high safety coefficient which demands a meticulous calculation such as liquid chemical and also gas. In addition to that, the naval architects also important to develop a new line of business. Back then, we only have a small boat to transfer people through the sea, but now, we can ship most things inclusing liquid cargo and heavy equipment.
The ability that a naval architect has allowed them to have variety in their carrier such as below:
1.Ship design for new building requests.

2.Ship design for construction and repair.

3.Consultancy for shipbuilding and dockyard companies.

4.Marketing and sales for any type of vessel.

5.Quality control to match the design and the actual building process.

6.Regulation, Surveyor, and Class Approval.

7.Research and Development for design innovation.

8.Education and training.
Each carrier has its own character and opportunity. Naval architect might choose the most challenging carrier that they can get to initiate their creativity and imagination to match their passion for maritime world. However, most naval architect will specialize on 1 carrier as well as the one or two variety of vessels because of the complex matter.
In general, it needs 4 years to earn a naval architect degree in Indonesia. One of the best university in Indonesia is Institut Teknologi Sepuluh November (ITS) which located at Surabaya, East Java. They divided the naval architect major into 4 expertise such as shipbuilding engineering, hydrodynamic, construction and strength, and shipbuilding production. Furthermore, ITS not only providing the undergraduate program but also an International undergraduate program, master program, and doctoral program.
In order to work effectively and efficiently, most naval architect has their own preferred software to help them. The name of software for naval architects are as follows:
1.Hydrodynamics and Resistance Calculation

a.Shipflow

b.ANSYS fluent

c.StarCCM

2.Seakeeping, Manoeuvring, and Diffraction Analysis

a.StarCCM

b.OpenFOAM

c.WAMIT

d.ANSYS Aqwa

e.OrcaFlex

3.Design Product

a.AVEVA Marine

b.FORAN

c.NUPAS

d.CADMATIC

e.NAPA STEEL