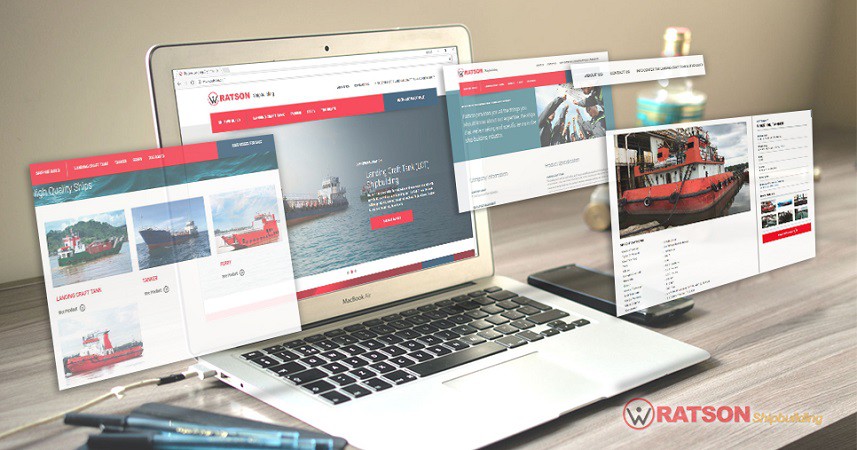 September 19, 2018
RATSON Shipbuilding is one of the Indonesia shipyards that is located at Surabaya, East Java. RATSON Shipbuilding has established for more than 15 years and serving the needs of shallow water draft vessel across the world. Several countries that RATSON has served beside Indonesia are New Zealand, Fiji, Papua New Guinea, Maldives, Vanuatu, Kiribati, and many others. Together with other Indonesia shipyards, RATSON holds a competitive advantage by being located in Indonesia, the biggest maritime country.
There are many opportunities in Indonesia. As we know, Indonesia is the biggest maritime country and one of the biggest archipelago countries as well because it consists of more than 17,500 islands. The demand for vessels is very high for transportation as well as logistics channel to connect one island to another. Shallow water draft vessel also very high in demand since the distance between island is relatively near and it has shallow water draft level. This is the main reason why there are so many shipyards in Indonesia which covers almost all kind of vessel and even boat. Based on the materials to build the vessel, Indonesia has most of the variants ranging from fiber, steel, aluminum, wood, and other materials.
Why should we choose Indonesia as our partner to build our vessel? There are several benefits that you can get by building your vessel in Indonesia. First, Indonesia holds a competitive advantage when it comes to price. Indonesia is one of those countries that have low-cost labor. This factor helps to lower the cost of building the vessel thus resulting in the lower price of the vessel itself. Furthermore, Indonesia is very creative in handling their limitation of technology. Having advanced technology will help to reduce the building process time. However, Indonesia is very creative in handling this situation with the quantity of the labors and the spirit of mutual cooperation. Second, Indonesia has a lot of shipyards. Having so many options available, I guarantee that you will find the builders that match with your standards. Indonesia can build almost all kinds of a vessel from almost all variants of material. Not just that, Indonesia can cover all kind of classification from local class BKI until international class IACS.
Ratson and several other shipyards in Indonesia have a competitive advantage over the other by giving premium service and high-quality of the vessel. Out of so many Indonesia Shipyards, RATSON is one of those who can give you a 1-year warranty as the form of confidence in the vessel that they built. Furthermore, RATSON always helps their clients in searching for spare parts and other requirements such as looking for supplier contacts and others as part of their after sales service. In addition, RATSON value each client trust by giving a transparent report of the building process and quotation. RATSON ensure the materials used to build the vessel is the best materials possible to bring our the best quality of the vessel. This is why Indonesia shipyards need to be considered as your partner to build your vessel. Not just from the quality of the vessel, but Indonesia Shipyards can help you build your vessel with competitive price, high-quality, and on time delivery.
Be sure to visit RATSON Shipbuilding when you came to Indonesia, we always hope that we could help you to solve your problem. We would love to help you get the best vessel suitable for your need, even further, we could help you to find out what kind of vessel that is suitable for you as well as giving you a preliminary GA for free. If we are not the best partner for you, we can always refer you to other Indonesia shipyards that we know that they can help you to solve your problem. Put Indonesia Shipyards in your partnership list, we will always be waiting for you.