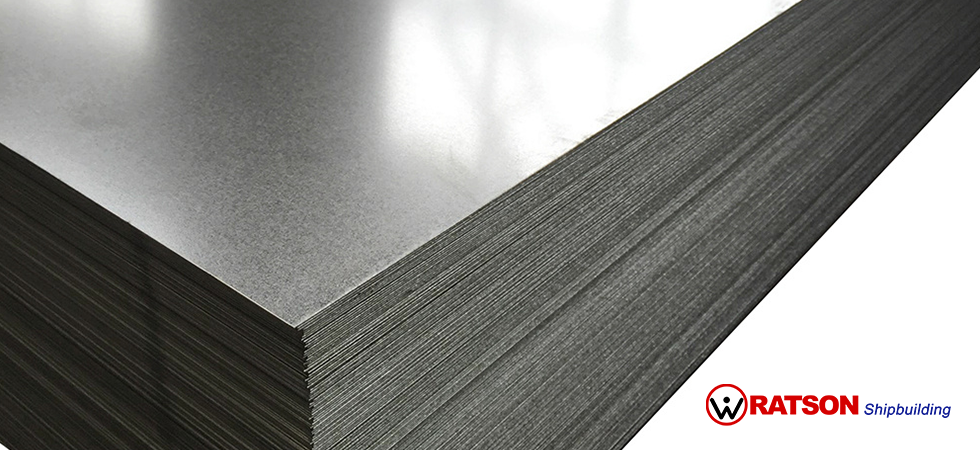 November 19, 2019
There are many types of material can be used to build a vessel. Starting with wood, fiber, stainless steel, steel, aluminum, and many others. Nowadays, a boat can be fabricated in less than 1 day by using a 3D printing technology with polycarbonate material. The wood material is used by fishermen and many small boats, however, this material is very outdated and rarely used. Furthermore, fiber material having less durability compared with other materials and stainless steel material is not widely used as steel and aluminum materials. Therefore, this article will focus on comparing steel material and aluminum material.
There are several points considered while choosing materials between steel and aluminum. In terms of building a large vessel, a steel boat hull might be a better choice. There are several reasons for this judgment. First, aluminum material was not made for a transoceanic trip or withstand a relatively long trip. While on the other hand, steel material is very durable and stronger than aluminum. Furthermore, price-wise, it is very expensive to build a large vessel using the aluminum material. Therefore, in terms of building a large boat, steel material is superior compare to aluminum material.
Aluminum materials also have superiority compared to steel material. Even though steel material is preferable to build the hull section, aluminum materials are preferable when it comes to building the parts other than hulls such as bridge section and interior section. This is happening because aluminum materials look more luxury and it can help to reduce the overall lightweight of the vessel. The reduce of the lightweight will also result in the maximum top speed of the vessel. However, the use of aluminum material needs a lot of consideration since the price of aluminum is $1500 a tonne while steel is only $50 a tonne.
Aluminum materials are not as good as you think it will be. First, aluminum is expensive. Second, aluminum needs a special coating to prevent corrosions, especially when the aluminum is in direct contact with the seawater. Third, aluminum boats often create a noisy and uncomfortable ride because of the lightweight nature that it has. That is why, most of the hull in a vessel is build using steel materials, even for the yachts and other luxury vessels. Fourth, the supply of aluminum is not as much as steel material which can make the procurement process become more challenging.
On the other hand, the steel boat hull is still preferable in terms of price and functionality. First, steel hulls having a better abrasion resistance compared to the aluminum hull which makes the hull thickness durability increase dramatically. Having a steel boats hull will give you peace of mind from rubbing, scraping, or erosion activity when sailing. Second, because of its durability, it will lead to low ownership costs or maintenance costs. This is happening because of the lower repair requirement as well as the price of steel material is much cheaper compare to aluminum.

In conclusion, steel boats can be your preferences when it comes to building a vessel. Besides the materials, most of the shipyards are already familiar with using steel material. On the other hand, only a few shipyards have skillful labor to construct a vessel using the aluminum material. This making the cost of building your vessel went up significantly. However, aluminum materials can give you luxury looks as well as a lightweight benefit which results in the maximum top speed of your vessel. Choose the materials to build your vessel based on your needs and budget.