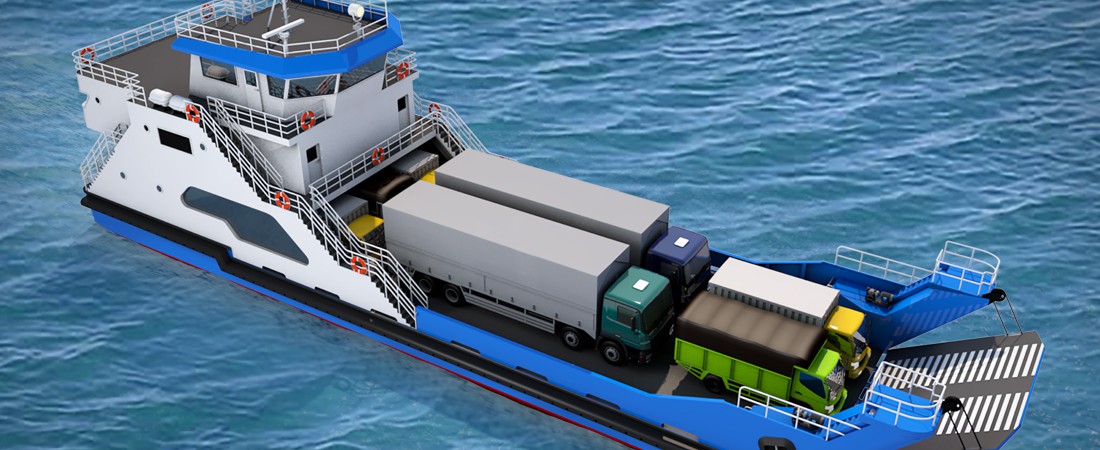 November 23, 2019
Landing craft tank is the most famous sea transportation all the years. Landing craft tank has a specific capability of discharging and extracting for its load directly to shore. The landing craft tank has more development of function, then the design of landing craft tank becomes more varied, and modifications. The design has to be more excellence beyond its initial expectations.
In the past landing craft tank (LCT) is known as an amphibious ship which is usually for military use of river banks for offloading tanks and troops. Now the landing craft tank is used for commercial purposes. It does not need getting berth or port to load or unload cargo.
Landing craft tank (LCT) is widely used for inter islands, even often in the far upstream, and shallow draft, which is difficult to be accessed with another cargo vessel. But landing craft tank has also weaknesses. The landing craft tank's ramp door does not watertight to protect cargo space. She is maneuvered by chain stoppers in hoist system. The portage quality of landing craft tank's ramp door does not be assured by this closing method.
Landing craft tank is a ship with flat deck. This base will increase consequently of acceleration sudden of cargo. It is caused by transversal stability when she is loaded. The cargo of the landing craft tank can be slipped in the on board, then increasing fatally losing goods into the water by sudden irretrievable capsizing. The buoyancy becomes weak in this situation.
The seaworthiness risk should pay attention to cargo space. II should offer enough secure points in order to avoid serious acceleration damage of the cargo or place the whole consignment in danger