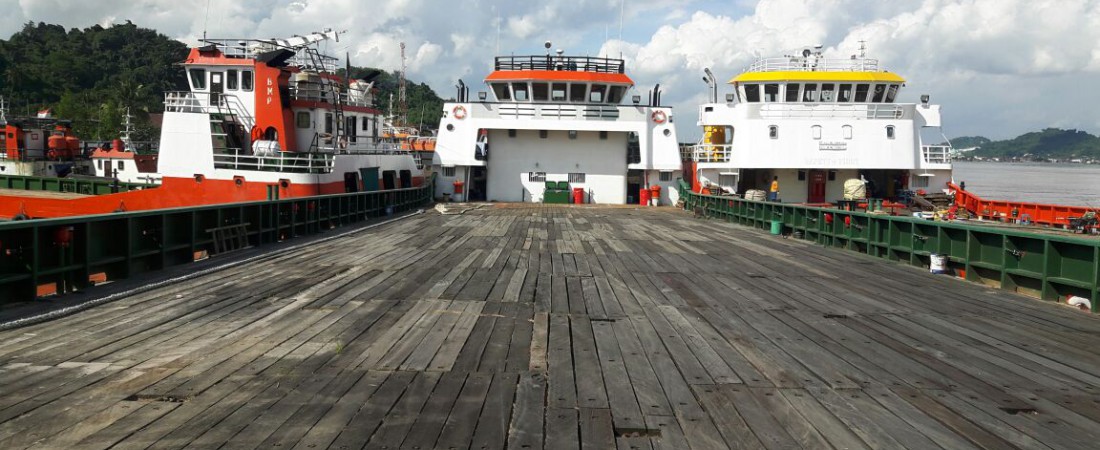 March 20, 2018
Landing craft tank was designed to reach the "untouched" area to deliver a smaller volume of supplies compared to the bigger vessel like a tanker, bulk carrier, and many others. By its design, landing craft tank equipped with ramp door to reach the land and a low draft level to sail in a river and shallow waters. Landing craft tank can be used to deliver both solid and liquid cargo, however, she cannot be used to deliver both types of cargo at the same time (related to the safety issue).
In most cases, landing craft tank is used to deliver a "solid" cargo on its main deck. By default, landing craft is used to carry a cargo in the form of containers, sacks, and bulk. Some of them also use the main deck of the landing craft to carry vehicles, heavy equipment, heavy supplies, and other materials. Therefore, we can often see a landing craft which also equipped with a crane to support the loading and unloading process.
Liquid cargo can also be delivered using a landing craft tank vessel. By its design, landing craft tank has a space between the kill (bottom) and the main deck, people utilize this to carry liquid cargo such as water, chemical, or sometimes a bulk cargo. Piping system and customed sized of the manhole is the modification key for this type of landing craft. Instead of in the center of the main deck, people used to put the piping system on the right and left side of the vessel. By doing so, the owner of the vessel can have a space to load a container or vehicle in the main deck whenever it is not loaded with liquid cargo.