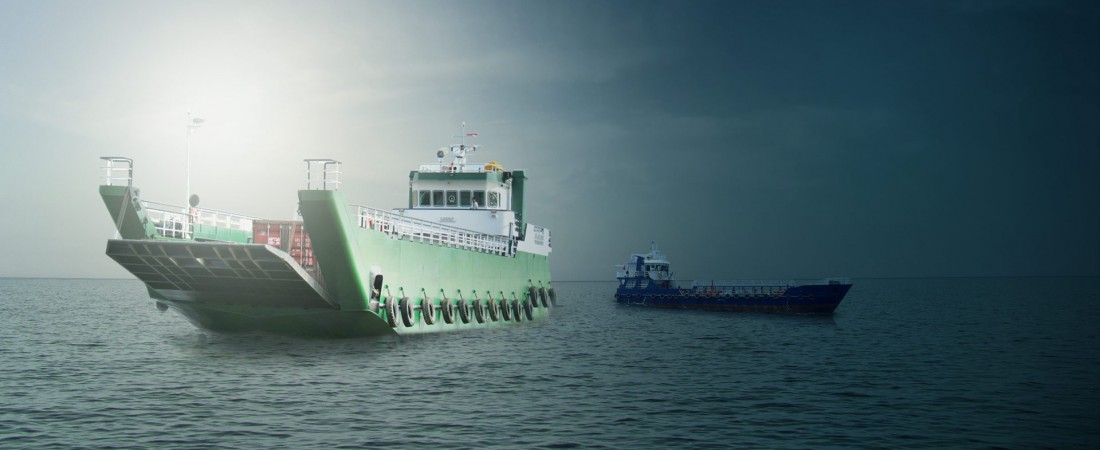 March 16, 2018
Landing craft tank modification is varied from Ferry, RORO - LOLO vessel, and other vessels that were built with a low draft level. Landing craft tank is identic with a shallow level of draft and ramp door as the bridge connecting the vessel and the edge of the land, therefore other vessels that have the same or similar design with a landing craft is also categorized as a landing craft variation.
Below are some of the variation of the landing craft tank:
1. Ferry: Landing craft tank which has passenger seat as its modification.
2. RORO-LOLO: Landing craft tank which has ramp door attached to the forepeak and afterpeak part of the vessel, usually called double-ended vessel.
3. LCT Cargo: Landing craft tank which has a hatch to put a cargo inside the tank, usually equipped with a crane to support the loading and unloading process of the cargo.
4. LCT Car-Ferry: Landing craft tank which has passenger seat modification as well as a space to load a car on its main deck.
5. Small tanker: Landing craft tank with coated tank and piping system modification. Usually, a small tanker is being used to deliver liquid cargo to the unreached area by big vessel, therefore she was built with U shape bottom to have a low-level draft even though the ramp door is removed.