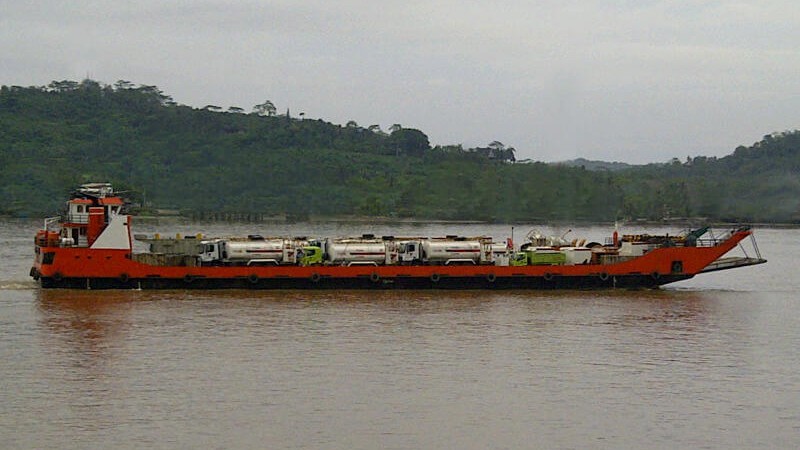 August 02, 2018
Have your business bought a landing craft tank? There are many things that landing craft tank can do. It can help you to transport so many things, starting with heavy equipment, construction material, vehicles, people, bulk cargo, daily consumer goods and containers, even liquid cargo. Furthermore, landing craft can help you to access the small area that big vessel can't reach because of its shallow water draft design. Have you ever consider what can landing craft tank do to your business?
Landing craft tank helps to increase your company performance exponentially. How can it be? Below is the list of the benefits that you will gain from having a landing craft tank:
1. Landing craft tank helps you transport any of your goods by sea. Whether it is a heavy equipment, vehicle, container, materials in bulk or container, etc, it can be delivered using landing craft.
2. Reach more potential customer. Landing craft tank can reach the small island that is untouchable by a bigger vessel. Furthermore, with the ramp door attached to the landing craft tank, you could reach more shallow water draft island.
3. Reach the untouchable. Landing craft tank allows you to berth anywhere, even in a low infrastructure island that has no harbor.
4. Increase your productivity. Many projects in developing countries are being canceled because it is hard to access, it is hard to bring all the equipment, materials, and other necessity to start the projects there. However, with landing craft tank, you could bring anything to anywhere.
5. Operate 24/7. The same with other vessels, good landing craft tank can be used 24/7 with 1-time docking for a year.
6. The best investment for the exchange of great benefit. Landing craft tank will cost you less compared to other vessels with all the multifunctionality that it has.